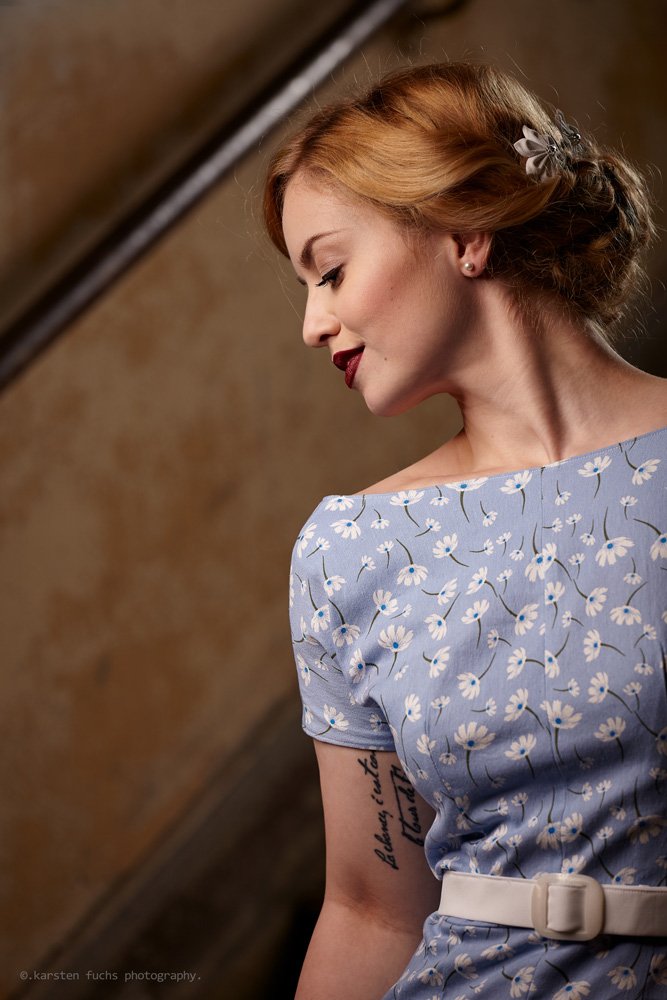 For the second time I have organised a vintageshoot. The first vintageshooting took place in Noel's Ballroom. Now this time we moved into the Old Commercial Schoolin the Gießerstraße in Leipzig. I took some great pictures of my headdress and my little hats. But read and see for yourself!
What is the Old Commercial School?
From 1888 to 2005, i.e. for 117 years, the Alte Handelsschule was used as a training centre for wholesale and retail trade. Since 2009, it has been a space for many people working in the arts and culture as well as craftsmen, associations and scientists. This has created an important space for creative work in Leipzig.
Faunauges headdress in an artistic setting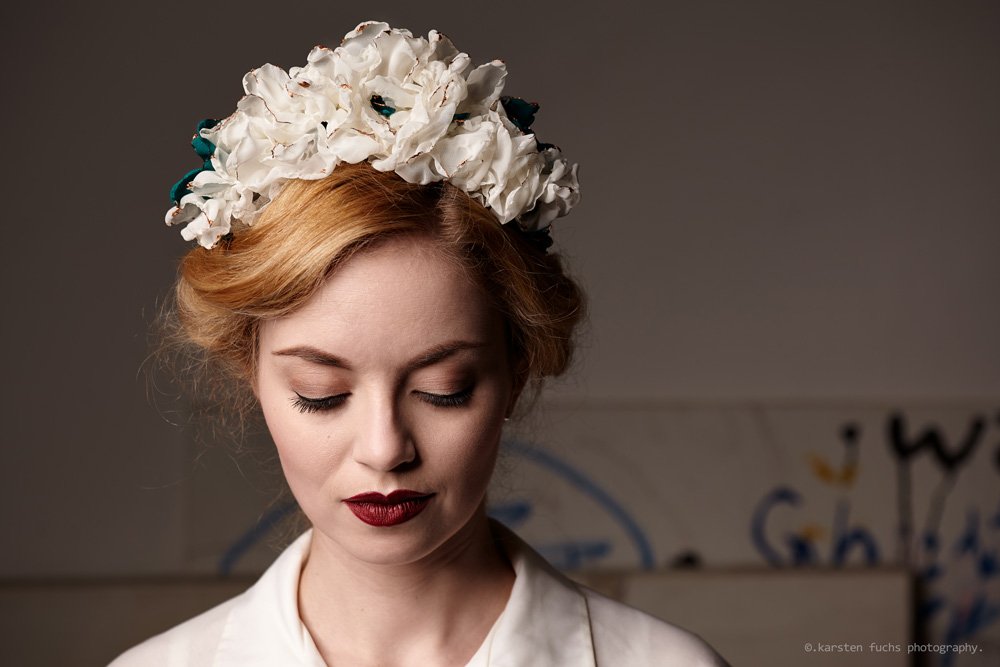 The flair of the Old Commercial School
The flair of the former school for my second shoot was very different to the first shoot in Noel's Ballroom. Now we had an immense amount of space. The plaster was trickling off the walls in some places. The corridors were partly covered with old linoleum that hundreds of trainees must have walked over. The wooden stairs and iron railings contrasted beautifully. Our model Vintage Girl Victoria presented our designs on the old stairs and in the high corridors.
Thanks to the owner of thelabel "Ohnekiller", Julia Seyfarth and I were able to stage our dresses and headpieces in the Alte Handelsschule.
Faunauge for the evening dress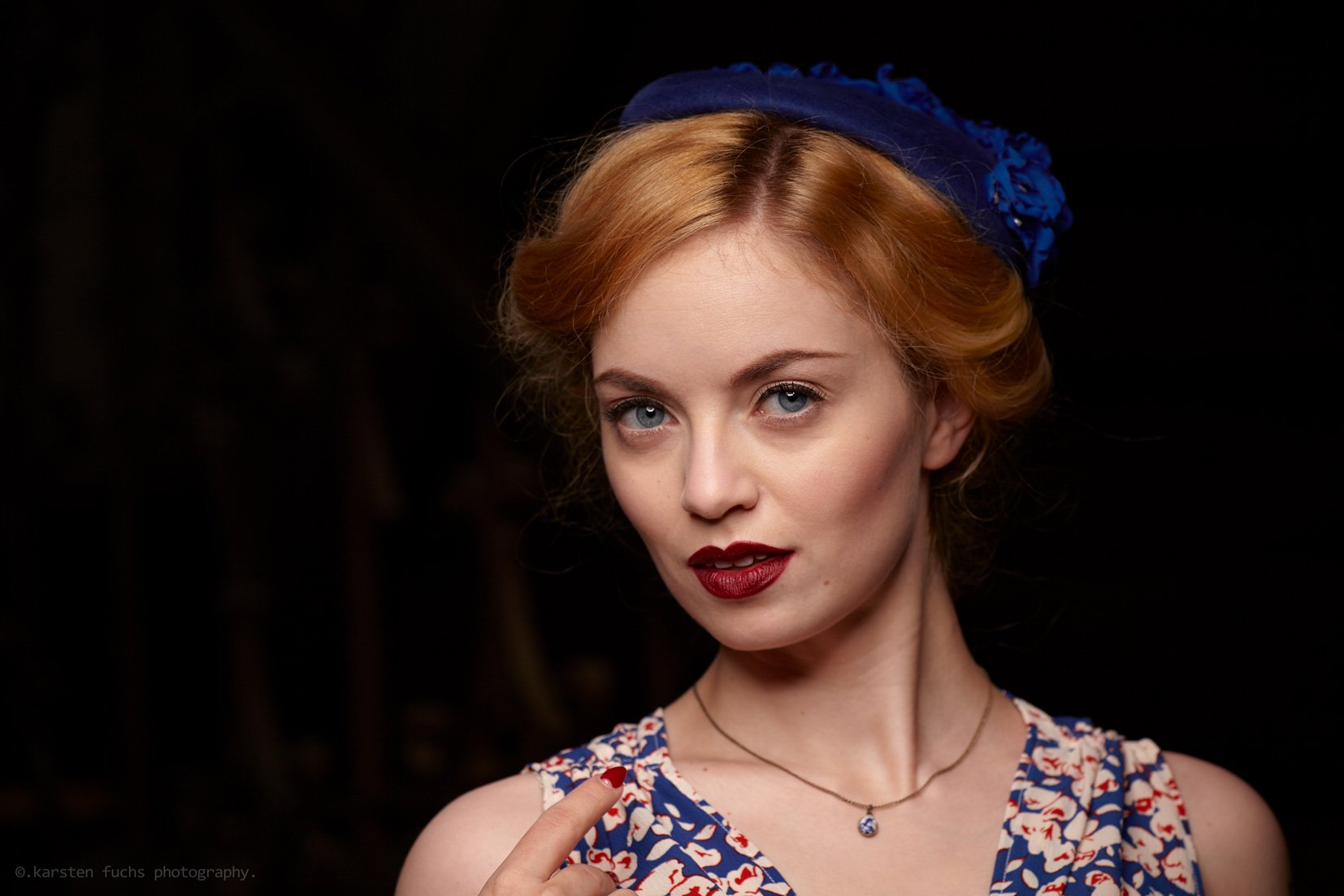 Black Gothic Scene meets Vintage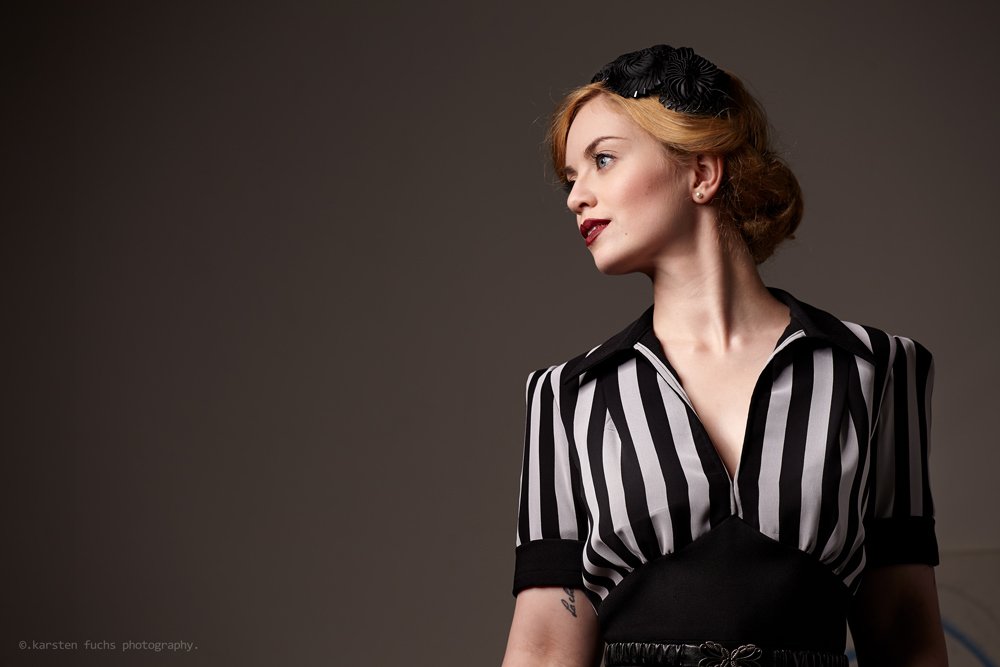 The Black Scene formed the cornerstone for Faunauge's creations. The Gothic community is enormously creative and is rich in sources of inspiration.
Small hair accessories, big effect!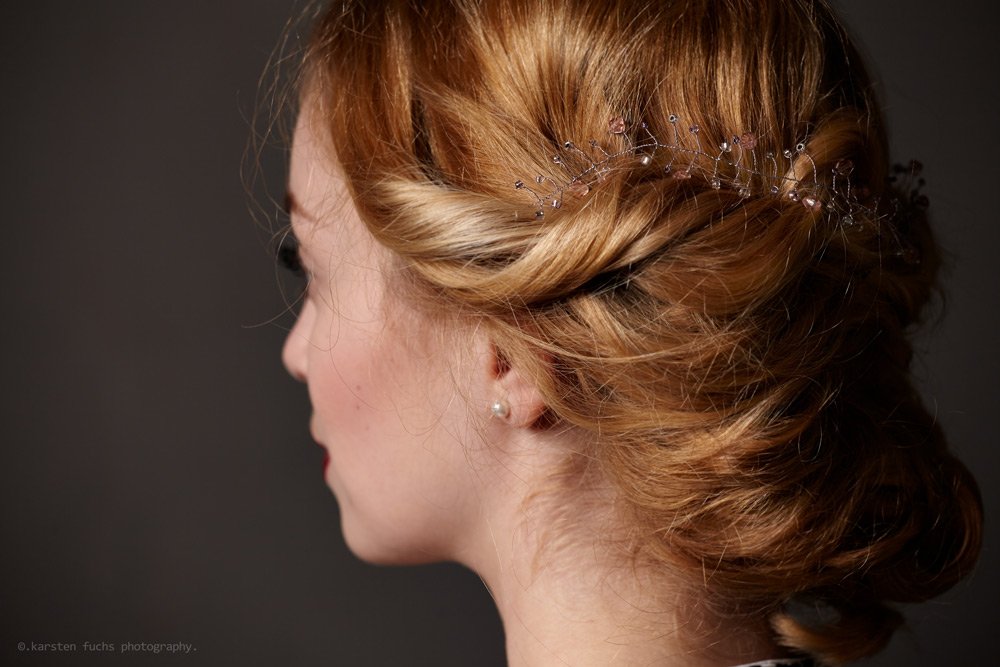 Beautiful flower hair accessories are the perfect complement to a wedding dress. Discover wedding offers from Faunauge.
Team:
Photographie: Karsten Fuchs
Model and Make Up: art historian Victoria Beyer
Fashion: fabulous vintage dresses by Julia Seyfarth
Location: Old commercial school in Leipzig, which today houses many artists' studios and workshops as an offspace art quarter.
Big thanks to #ohnekiller (follow him on Instagram) for the location!
© Faunauge