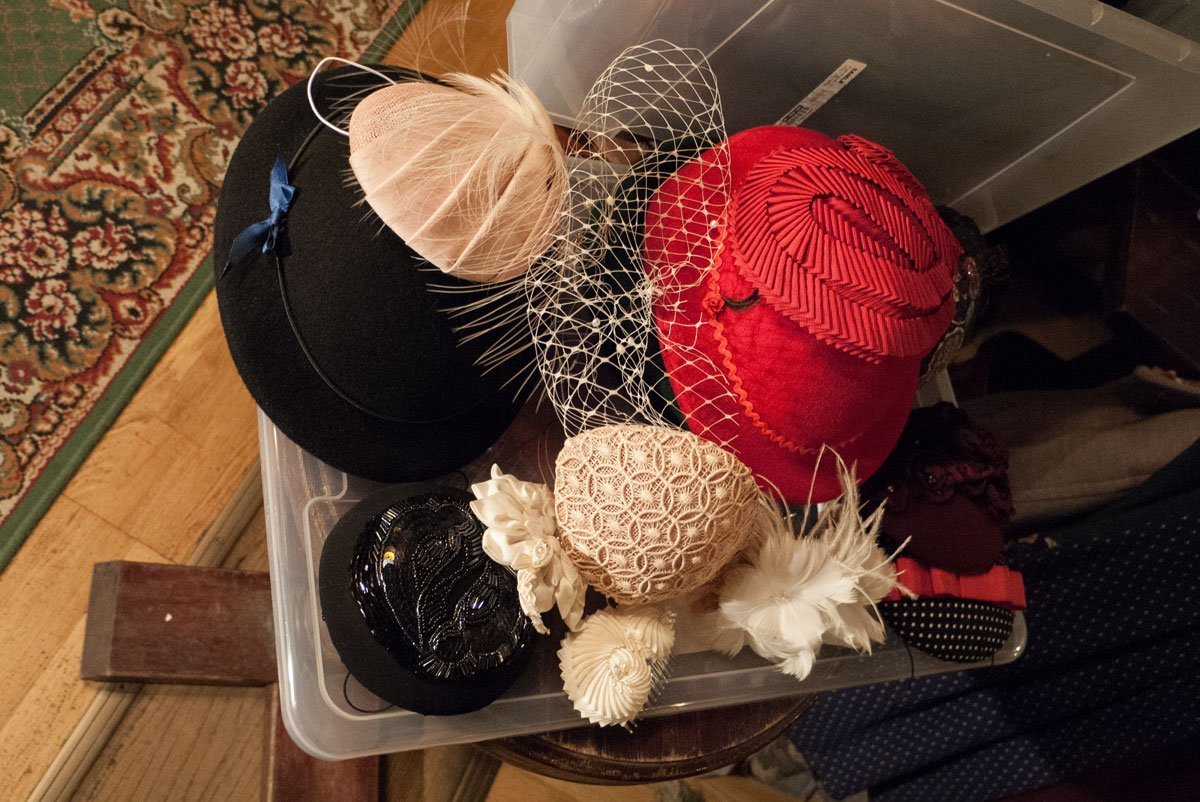 I first worked with the lovely and creative Julia Seyfarth in 2017. I was going monochrome for a long time, black and white, a few coloured details at most. But through Julia's influence and her vintage fashion in bright colours, I was inspired to create new radiant creations. Exciting fascinators were created, for which I learned traditional fabric folding techniques and adapted them for myself. Julia provided me with her fabric cuts and I made perfectly fitting headdresses. What was still missing was a proper vintage shooting …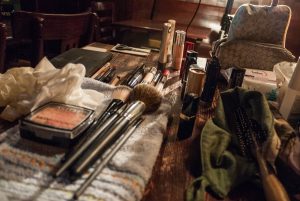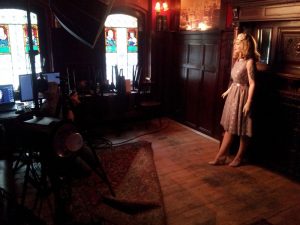 First setting in elegant style
The first setting was a wood-panelled room with mirrors. Maria is wearing the elegant outfit I always call the "Park Avenue dress". She wears my feather fascinatorwith it. Very delicate and elf-like in powdery tones.
Victoria first wears a Glencheck dress and my travelling hat that I once made for England. She then has fun in a lace dress with my floral hair comb.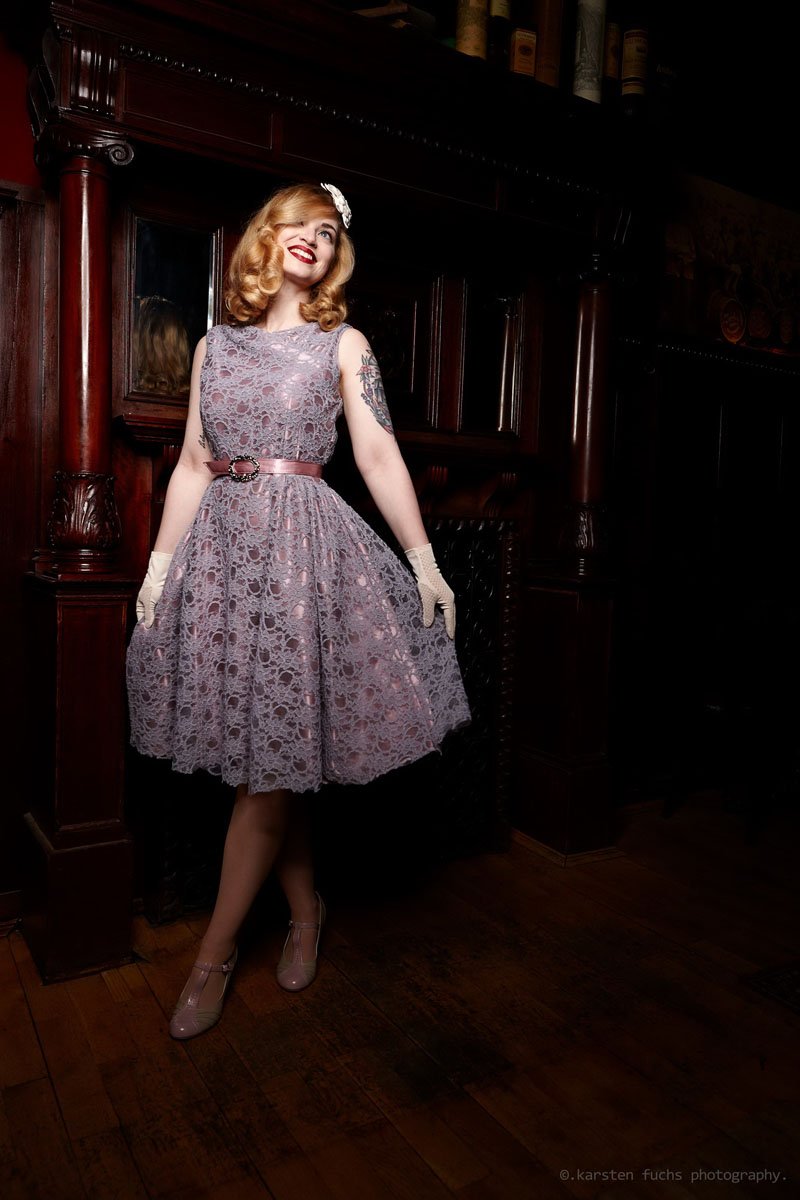 The headdress in the shop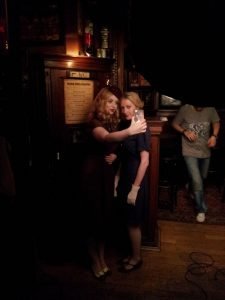 Second Setting
For the second setting, Karsten sets up all his equipment in the bar room in front of a green niche. Maria wears a light blue dress and my hair comb with nautilus cockade. The contrasts are beautiful. Victoria presents a dark red dress with my specially made felt button fascinator. For this I melted petals again, which I cut from a friend's discarded chiffon blouse. The beads are about 60 years old. Real vintage!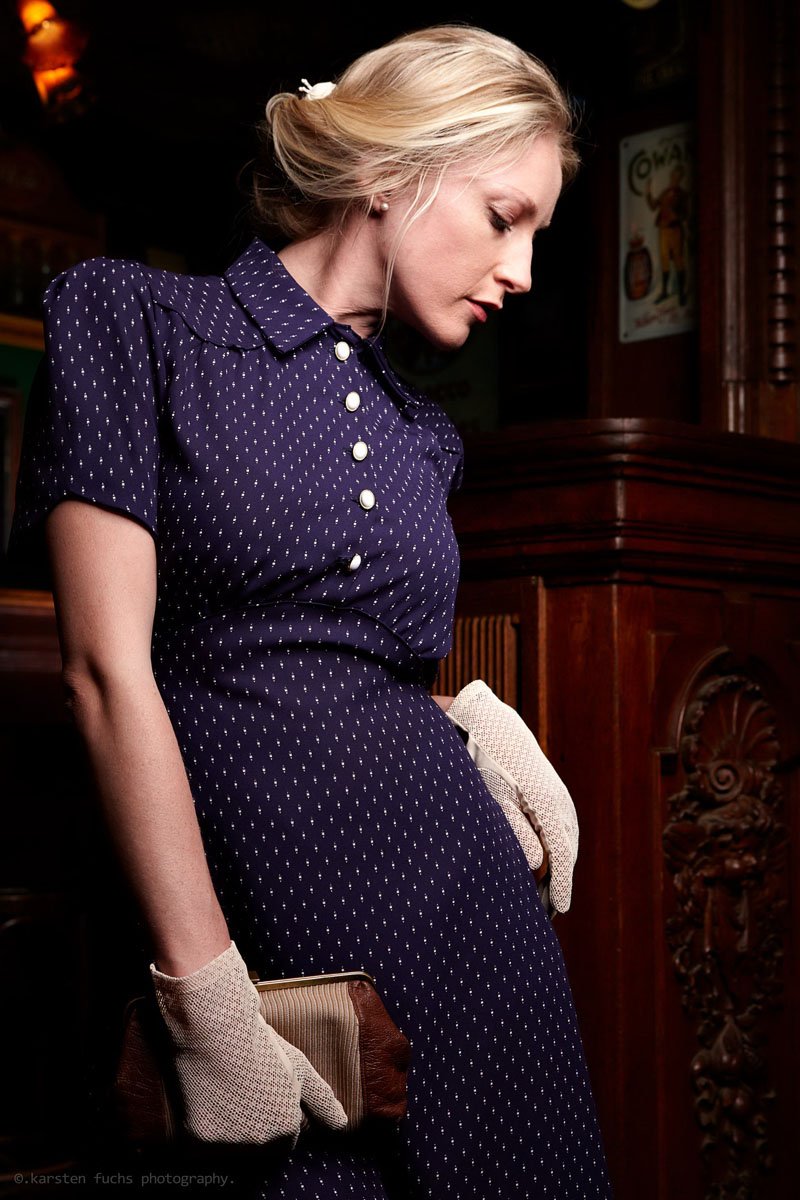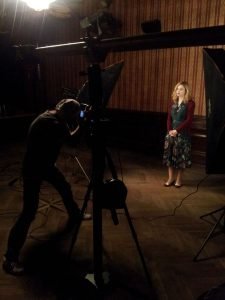 Third Setting in the Ballroom
After the smaller locations before, we moved to the ballroom's dance hall and our last jewellery pieces were shot. Karsten set up everything again in no time but with utmost precision and we outfitted the models in green and red. Victoria wore a beautiful green dress with an incredible floral pattern. From the same fabric I made a drop-shaped fascinator with a vintage button and a bow made of hat tulle. Maria is wearing a bright red dress with a polka dot collar, which my chapeau made from a cockade (8 metres of rep ribbon!) matches perfectly. Both ladies are clearly having fun in their outfits! Despite the fact that it was quite cold in the ballroom.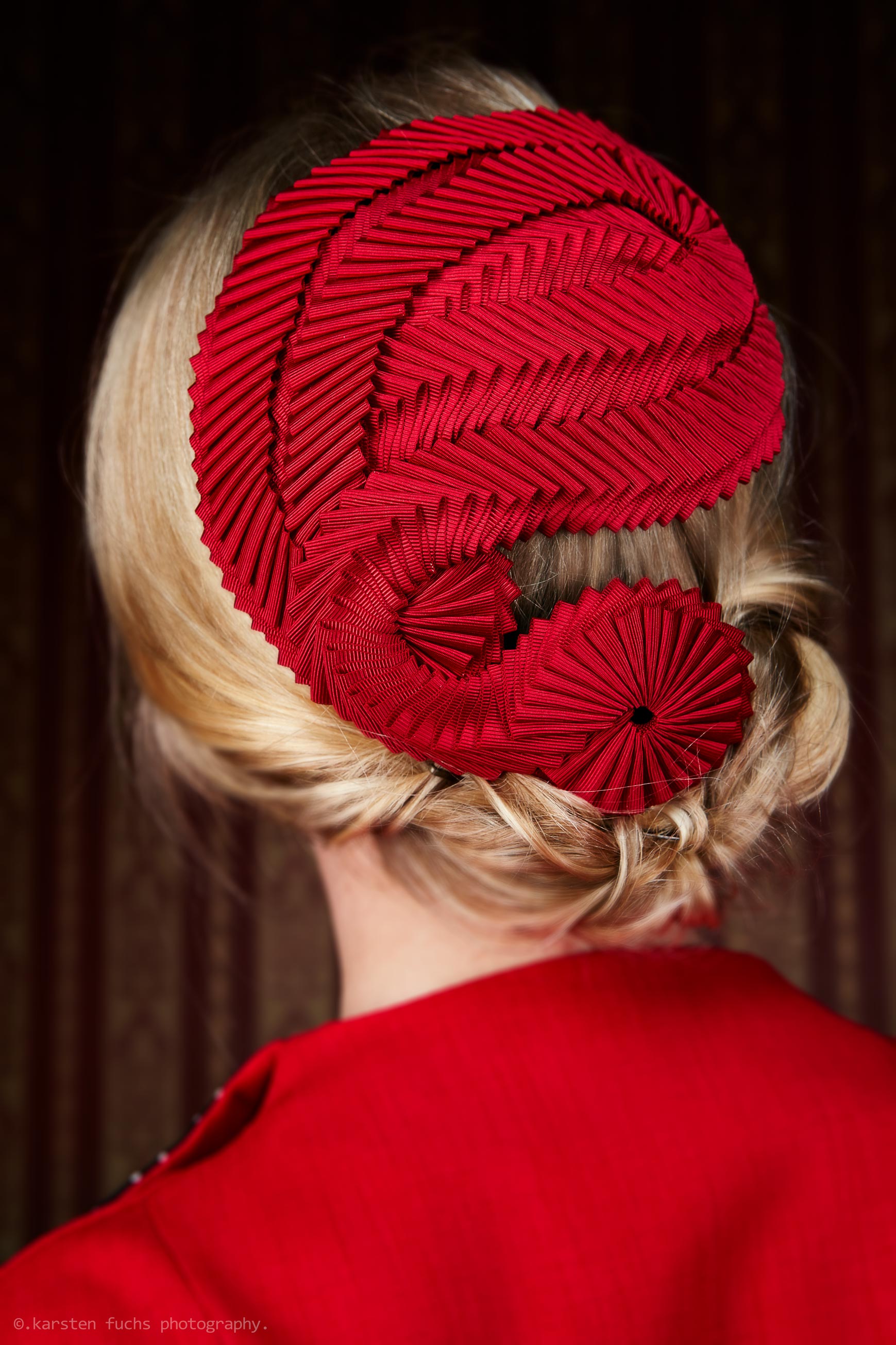 Our team says Ciao, until the next shoot!
Team:
Photographie: Karsten Fuchs
Models and Make Up: art historian Victoria Beyer and Maria
Fashion: fabulous vintage dresses by Julia Seyfarth
Location: Leipzigs best Irish Pub Noels Ballroom
© Faunauge