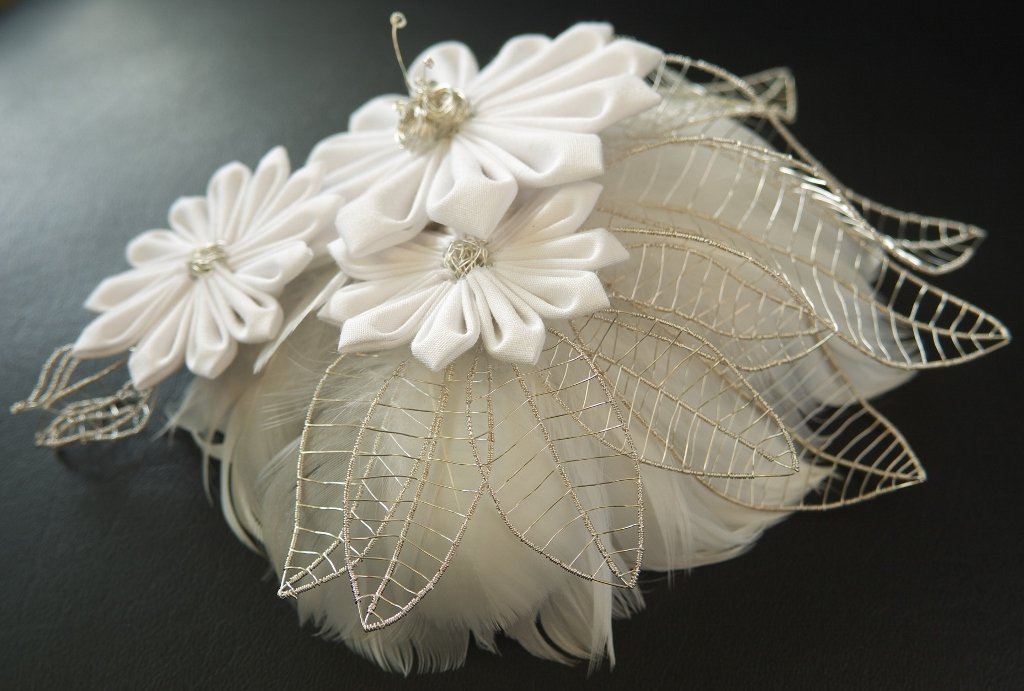 You know what it's like: newsletter after newsletter trickles into your inbox and spam folder day and night. Sometimes, however, there is something useful in it. This was the case in late autumn 2015, when I received an advertisement for the world's largest creative fair in Frankfurt am Main, Creative World. It had a special section: "Hatmaker". You could send in any kind of hat. As it happens, the deadline was only 14 days away. For me, that meant: GO NOW, HURRY!
First step
The idea was clear, a fascinator was needed. I grabbed scissors, wire and pliers and started building. First I made a large flower out of hand-wound silver wire leaves. I had done this successfully before, but now I wanted to make it even bigger than my first hair comb with a silver wire flower.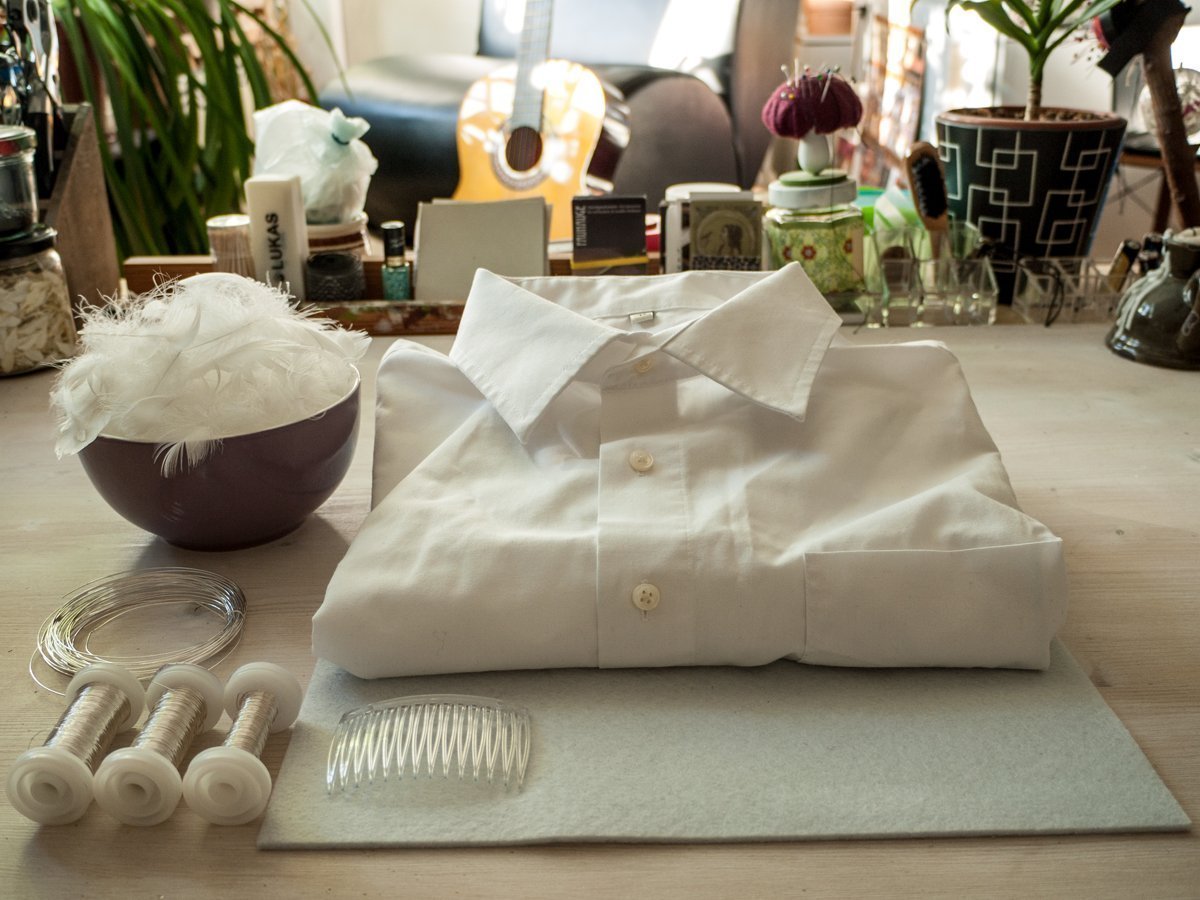 Base and feathers
But a real fascinator also needs a real fascinator base. I sewed this from a felt oval cut to the right size and rep ribbon. A hair comb was attached to it and the top and bottom parts could be joined together. I still had plenty of feathers from a goose market in Wermsdorf, Eskildsen. We always get the family Christmas roast there, but they also offer single feathers in their "down room". I put my feathers in the empty spaces between petals and Fascinatorbase.
Off to Frankfurt a.M. for Creative World!
I sent the finished piece of jewellery to Frankfurt a.M. and was informed shortly afterwards that my fascinator had been chosen as one of the best entries! I didn't make it to the top three of the coveted places, but I was still as happy as a lark. With my whole family in tow, we went to Creative World 2016 and visited the Hatmaker stand in the huge exhibition hall. It was a wonderful day for Faunauge!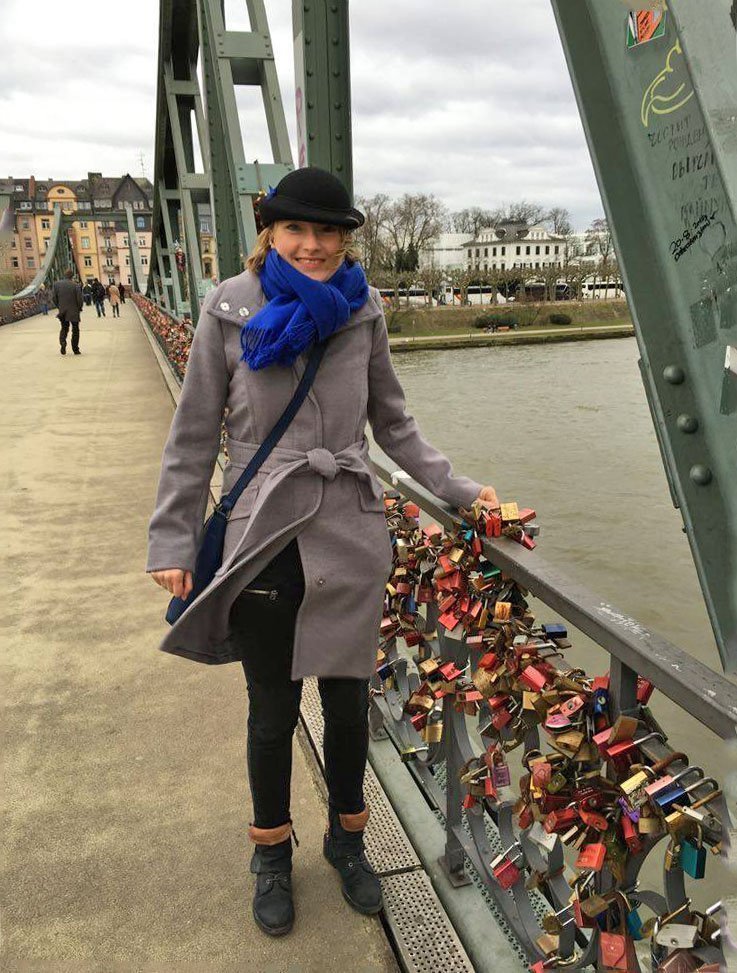 Back in Leipzig
After the hat was sent back to me in Leipzig, I worked it up a bit more. Afterwards it could be admired in the shop window of a hairdresser friend of mine, Christian Born Friseure. Very close to the registry office. I can't wait to see which bride secures the fascinator for her wedding and then brags about wearing one of the best hats of 2016!
© Faunauge