Fascinators, hair combs and small hats of Faunauge are unique works of art. White for weddings, black for dark romantic celebrations or colourful vintage style. Each unique piece is handcrafted in the Leipzig studio.
Latest news
Theatrical evening with Wedekind and Clara Schumann
I'm also an actress. I can be seen right now in the play "Klara meets Clara" in the context of the Clara Schumann Year 2019. As Faunauge I built the hat of my role as Else Reißner. Tickets for the venue KAOS are available at Culton
European Days of Arts and Crafts
The Faunauge studio opens its doors. Come by, I'll show you my work on hats, bridal jewellery and Co.! Open from 10:00 – 18:00. Please only with advance registration by email.
Headbands are perfect all-round talents. Practical and pretty at the same time, they tame your hair and even look trendy. Combine Faunauge hairbands with your outfits.
At Faunauge you get uniquely beautiful bridal hair jewellery, individually made bridal belts and delicate bridal jewellery. Your wedding accessories are lovingly handmade. I make even alternative bridal bouquets and corsage flowers for your partner for you.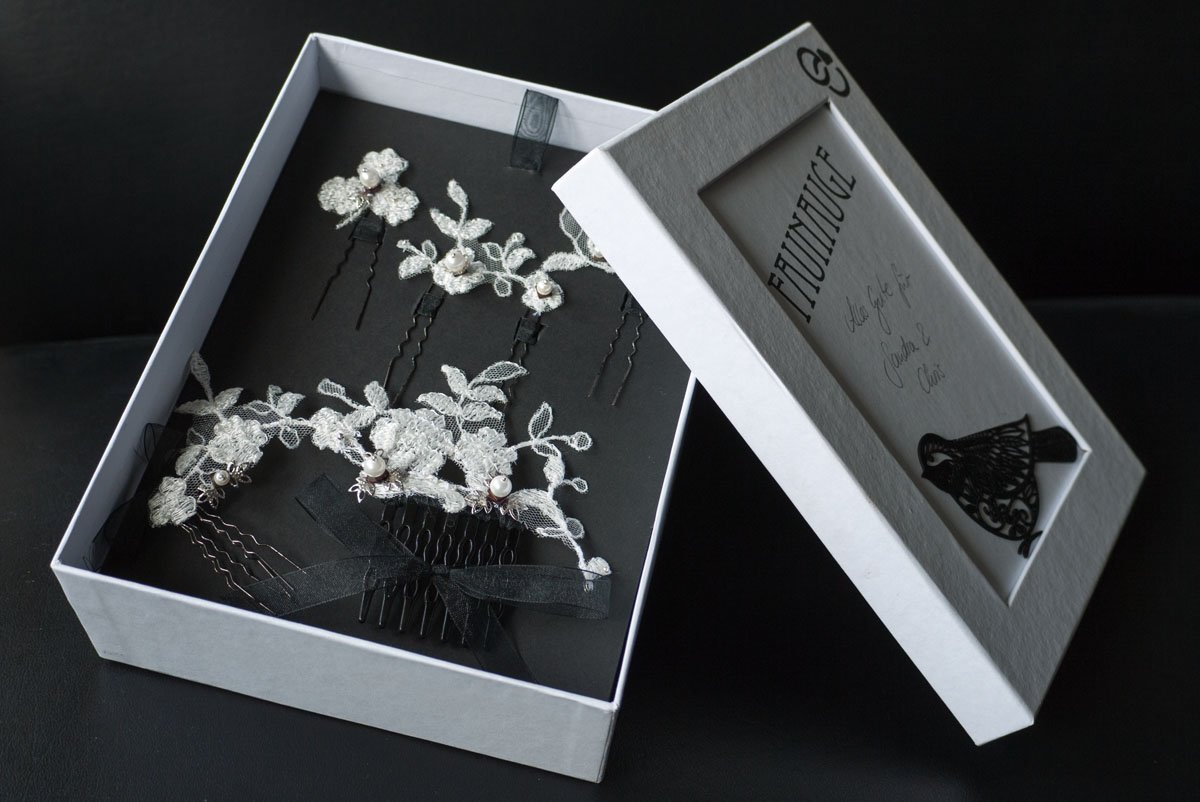 Customization
Every bride is unique! That's why I'm happy to design your very individual bridal jewellery, which is perfectly adapted to your wardrobe. You are welcome to contact me, tell me your wishes and together we can create your desired accessories.
Whether romantic, bohemian or floral: hair accessories always set magnificent highlights. With great attention to detail, playful accessories such as hairpins, combs and wreaths for modern hairstyles are created in Faunauges studio.
Faunauges earrings, bracelets and badges round off the hair accessories. Or set the necessary highlight when worn individually. Small gemstones or unusually folded ribbons bring a smile to your face.
Blog by Faunauge
Discover Faunauges black soul. Playful Victorian-style gothic accessories, steampunk and posh goth are elementary components of the Faunauge universe. See you at the WGT at the Whitsun weekend from 07 – 10 June 2019 in Leipzig.
The bridal bouquet is one of the most important accessories on the most beautiful day of your life. Faunauge makes imperishable bouquets by hand from extraordinary materials for unforgettable weddings.
Bridal belts create the perfect link for a wedding dress with the rest of the festive equipment. Faunauge creates the balanced harmony that is so important for your wedding ceremony.