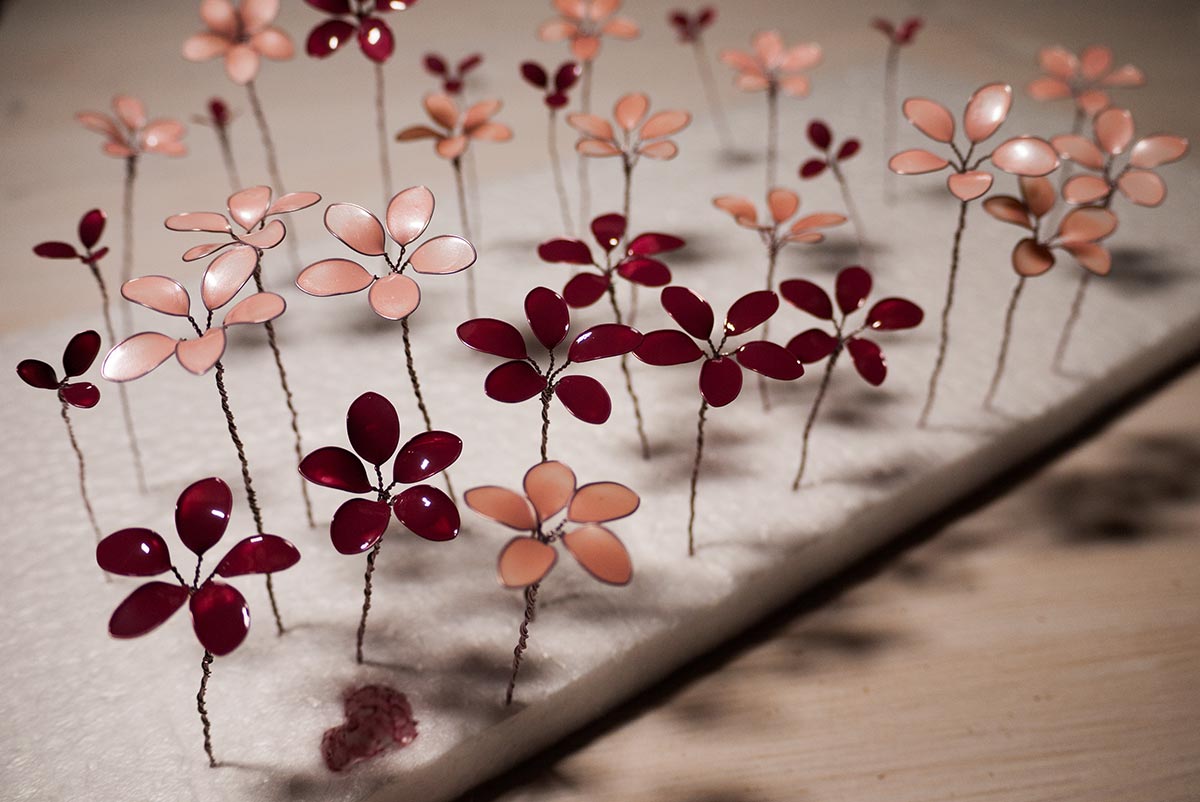 I am a big fan of delicate, fragile and elegant bridal accessories. Looking for more expressions for my hairbands, I found cute little flowers made of – watch out – wire and nail polish. For a long time I didn't manage to successfully copy the tutorials from all sorts of countries. After a few attempts with a lot of patience, I succeeded. In this post I show you my first successes!
Material and tools
You will need the following materials and tools to make flowers out of wire and nail polish:
Wire
a pair of pliers
a pencil without notches or clasps (i.e. not a biro, better a round pencil without an eraser end)
one polystyrene sheet (approx. 20.00 cm x 20.00 cm)
nail polish
a respiratory mask
safety goggles
preferably a balcony
First cut wire
To make nail polish flowers, you need decorative wire. It comes in different thicknesses in silver, gold, black or any other colour you can think of, depending on your preference. My favourite thickness is 0.3 mm, not too thin and not too thick. Cut small sections, length approx. 6.00 cm. It is best to have 5 sections per flower. Odd numbers are always nicer. So if you need 10 flowers, cut 50 pieces of wire.
NOTE: in the meantime I make a whole flower with 5 petals from a long piece of wire. This makes the stem thinner. Try it out.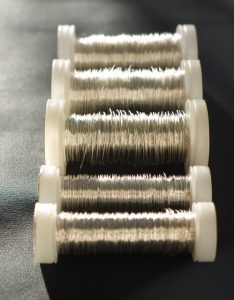 Shape the wire into flowers
Wrap one end of a wire section around a pin and twist the end with the long side of the wire section. Pull it off the pin. You can shape the resulting circle as you like. You can press the petal ends together a bit to get nice shapes. Try it out! Do the same with all the wire sections. Vary the thickness of the pencils so that you get flowers of different sizes.
For the hair comb "Florence" for a bridal hairstyle I made different sizes and leaf shapes.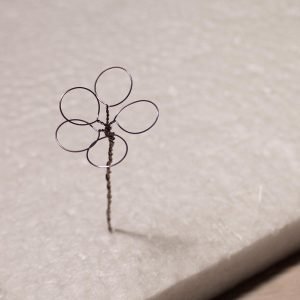 Apply nail polish to the wire
Get your polystyrene pad ready. Open the window or go out onto the balcony and put on a respirator and safety goggles. Now carefully apply nail polish to the petals. Don't be too hasty, the first few coats are sure to crack or drip. After a while you will get the hang of it. I did it too! It's important that the brush strokes flush over the petal and can apply colour. Avoid bending the petals too much. When everything is dry, you can bend the petals. The varnish is very durable. When the flower is covered with varnish, stick it into your polystyrene base to dry.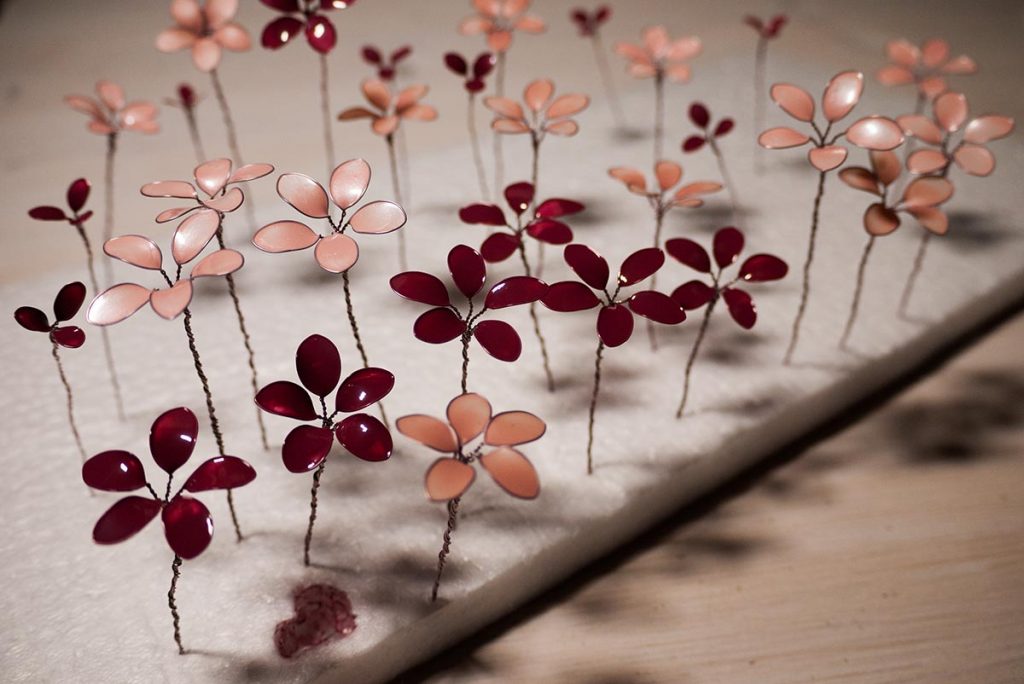 The hair band made of wire and nail varnish is finished
Now wire all the flowers after they have dried (preferably overnight). You get a beautiful hairband that no one else has! And don't forget to air your flat!
Have fun!
© Faunauge