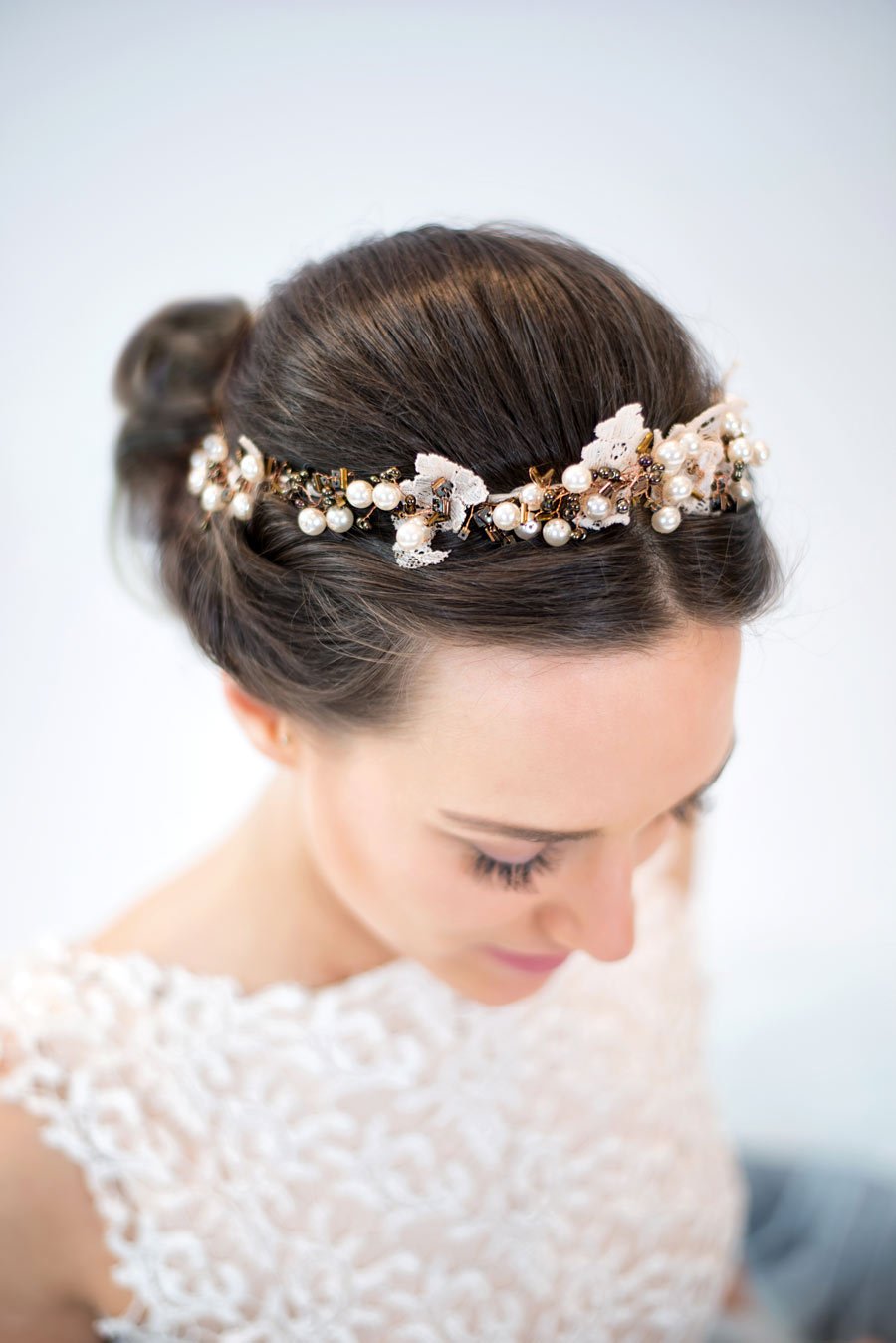 Faunauge was invited by Christian Born to decorate his bridal hairstyles for beautiful pictures with beautiful ribbons, flowers and pearls. The atmosphere was relaxed, the models Anna and Julia as well as Anna and Victoria were made up and dressed in peace and harmony. I also learned a lot from watching! Until it was my turn to refine the beautiful dresses and hairstyles with my hair wreaths, we were allowed to grab at Christian's prepared delicacies to my heart's content. Thanks for that!
Photographing – From creating beautiful pictures of my wedding jewellery
After all the pieces of jewellery were distributed, it was time to take pictures. Evgenia Kibke built up her equipment in the salon while Christian and Tatiana made up their make-up. Suddenly it was pretty crowded. But it didn't matter. It was exciting to see how the photos were taken. The models also contributed their own ideas.
Results
The results of the pictures, which were taken during the shooting, represent Faunauges hair ornaments for weddings really wonderfully. Christian's and Tatiana's hairstyles offer Faunauge free space for development. Janet Sprotte's bridal fashion was equally airy, light and modern, so that Faunauge's hair ornaments were incorporated into a work of art. Evgenia put everything in perspective. Thanks to the whole team for the nice day!
Enjoy the pictures and maybe order your jewellery from me soon!
© Faunauge