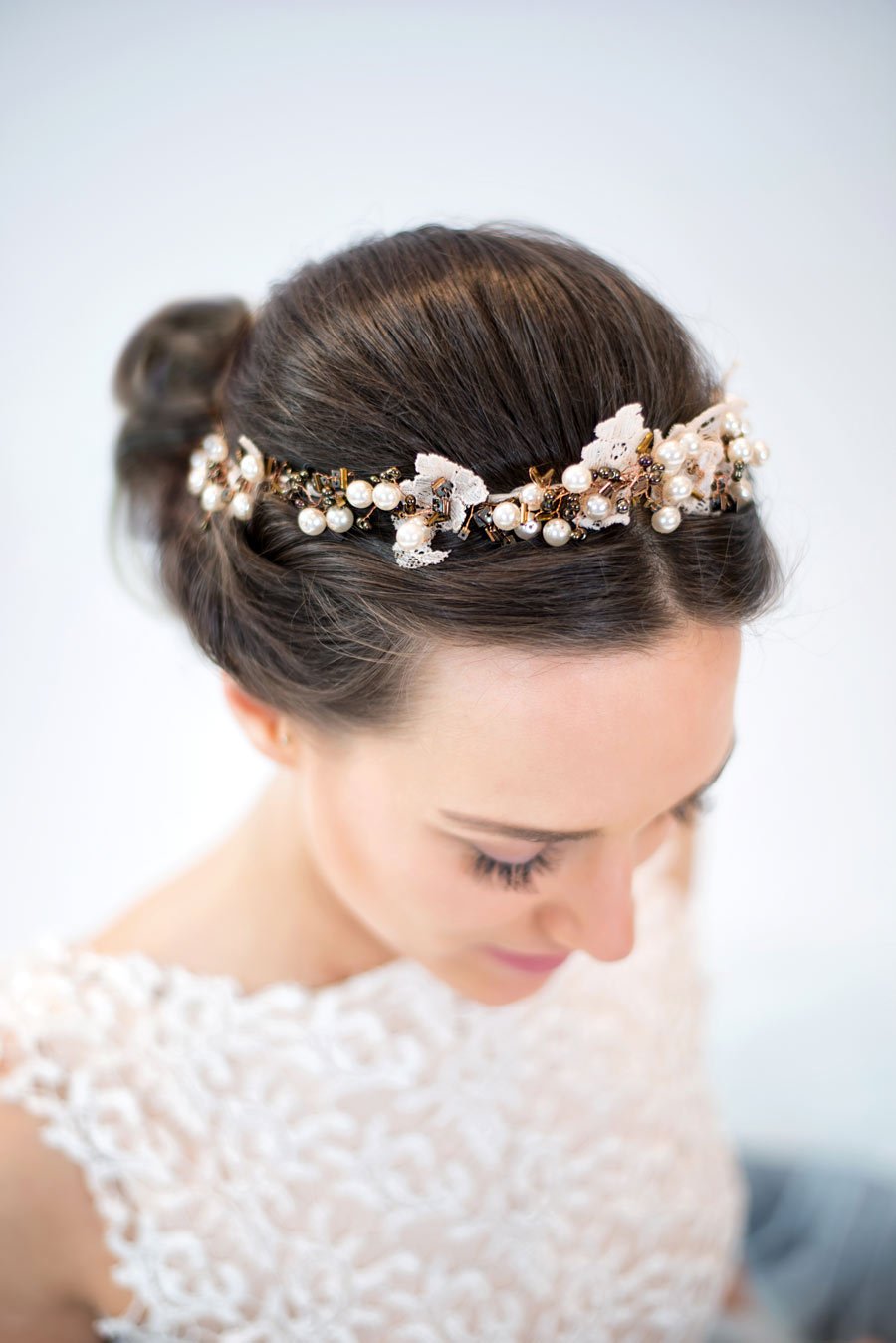 Faunauge was invited by Christian Bornto decorate his bridal hairstyles with beautiful ribbons, flowers and pearls for beautiful pictures at a bridal shoot. The atmosphere was relaxed and it was fascinating to watch. So let yourselves be enchanted by the beautiful hairstyles!
From the making of a bridal shoot with bridal jewellery by Faunauge
Photographer Evgenia Kibke set up her photo equipment in the salon while Christian Born and Tatiana Pirog did make-up and hair. The dresses were taken off the hangers and my hair accessories were matched to the style of the dresses. It was exciting to see how the models transformed and professional photos were taken at the bridal shoot. Because the models also had a say and brought in their own ideas.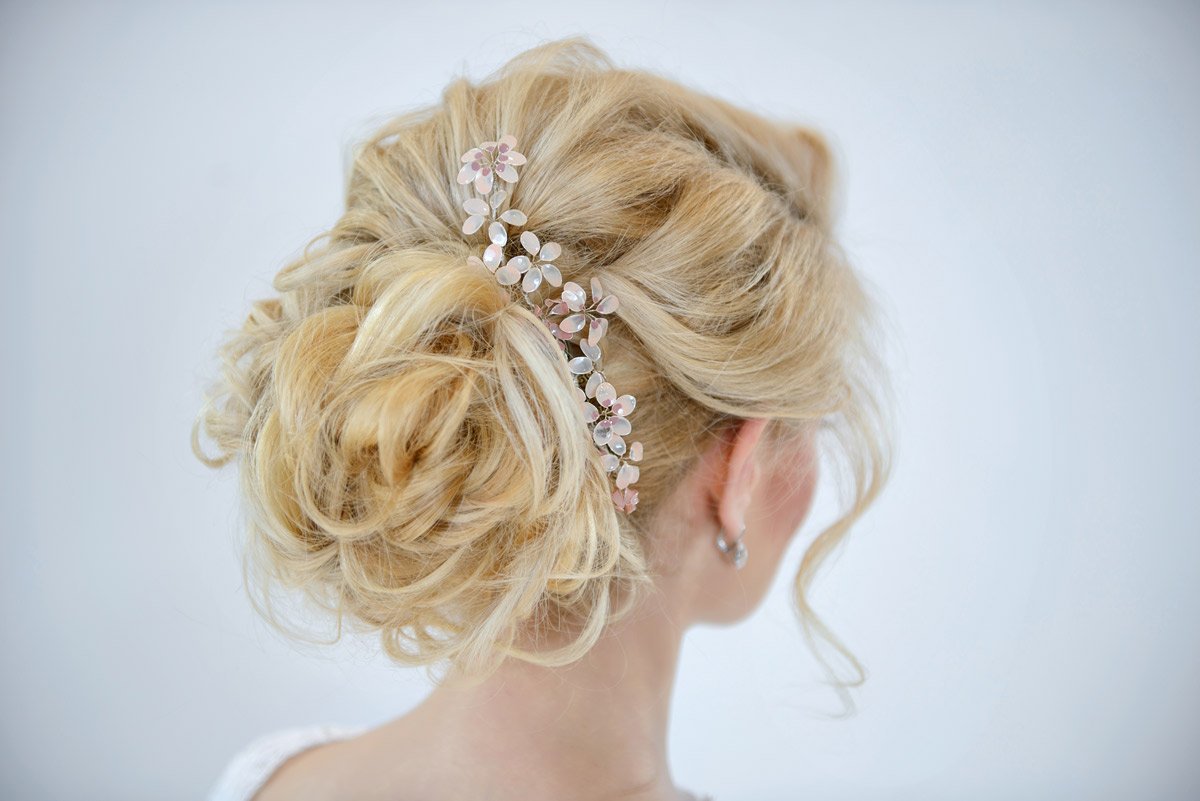 Results of the bridal shoot
The results of the pictures taken at the shoot really represent Faunauge's hair accessories for weddings beautifully. Christian's and Tatiana's hairstyles offer Faunauge free space to develop. Janet Sprotte'sbridal wear was equally light and airy and modern, so Faunauge's hair accessories were incorporated into a total work of art. Evgenia put everything in perspective. Thank you to the whole team for a wonderful day!
Enjoy the pictures and maybe order your jewellery from me soon!