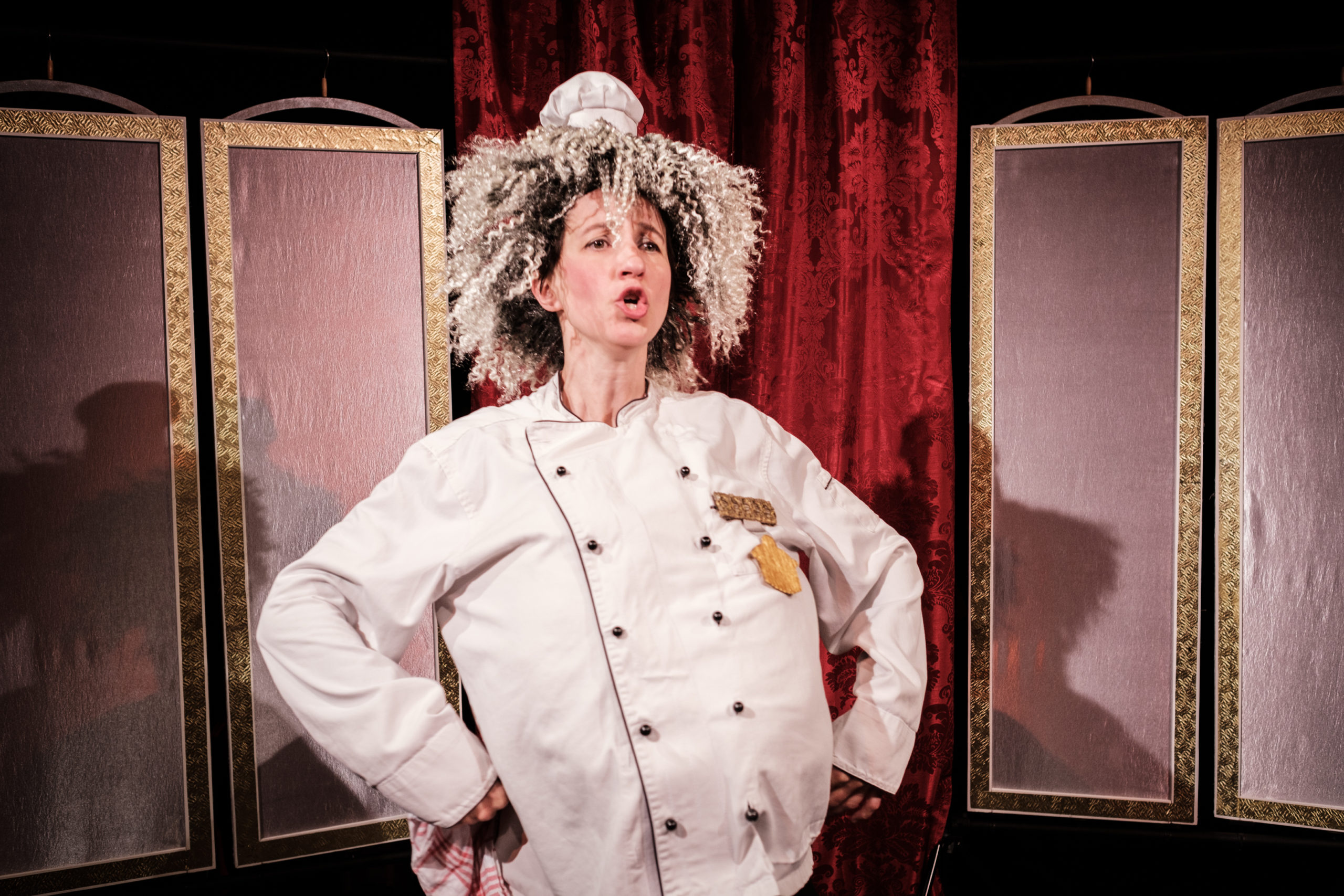 Although my background in designing jewelry for Faunauge often comes from the black scene, the most important part of my personality is theatre. I have worked a lot on and behind the stage and know what is important when an actor or actress uses a costume part. I love the sensitive work with actors. In this blog post I give some insight into my previous work for theatre and film. I was allowed to rework a huge collection of unsightly hats from a theatre fundus, build funny bumblebee wings or even run the entire costume for a Christmas fairy tale production.
A hat for a fellow reader
For a long time, it was a big wish to sew a hat with the sewing machine. I didn't dare for a long time, but then a colleague who reads Christmas fairy tales asked me to sew a fairy-tale narrator's cap that fits his robe perfectly. I couldn't miss this opportunity.
Theatre Rudolstadt
I have worked three seasons in the heart of Thuringia in Rudolstadt, the home of the music festival "tff", as an assistant director, prompter and actress at the theatre in Rudolstadt. But when the time became too long for me, I looked for further tasks. And found it. One season England was the focus of all events and for the season opener it was clear which role I would play there: the mad hatter with his own hat stand! In the theatre fundus I wore just under 25 hats. All crumpled and unsightly. I worked them all up and helped them to new beauty.
Christmas Fairy Tale 2015
For the Cammerspiele e. V. in Leipzig Connewitz I was allowed to design and realize the costumes. It was great fun! A small team around the director Sebastian Thiers, who has dedicated himself to the "King Thrushbeard".
A short film with political reference
An actor whose career I have been pursuing for years, Raschid Daniel Sidgi, made a short film in April 2016 about a true incident that happened to him on the day of a demonstration in Leipzig. For this film, he needed an assistant. I had time and helped with continuity and by chance also with the costume. When it came up that bumblebee wings were needed for a sequence, I immediately offered my help. I thought I'd be able to do that in a short time. Well, yeah. Estimated. But, as we all know, you work better under time pressure. Me too. As soon as the film is released, I will report to you in more detail in a new blog post about it!
© Faunauge