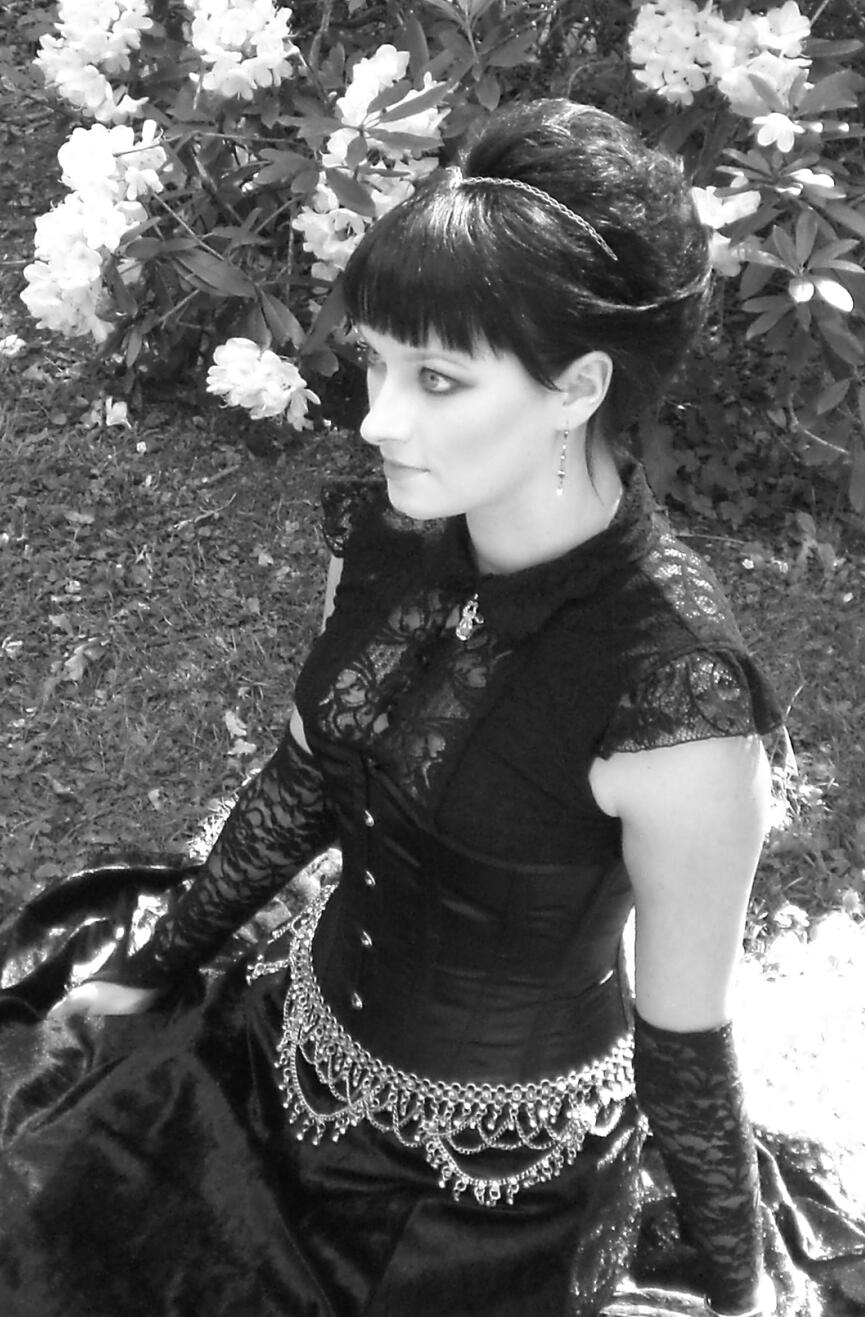 Once upon a time….
… there was a little girl. This little girl lived in a flourishing city that wore a little more black than the rest of the year. The girl was always excited at that time, namely at Whitsuntide, because her big brother brought much of the black color home to fly out at night, transformed. As the girl grew up, she had to take on a great responsibility from one day to the next. Suddenly his brother had no company for the wanderings in the twilight. And so it happened that the little girl found herself in the beautiful black tulle skirt and velvety red bodice, which had been given to him by a magic fairy, and spread the black wings with his brother and disappeared into the Pentecost nights.
First Outfit
The first steps into the world of night shadows are now thirteen years old. At that time my wardrobe was not well equipped with black pieces. Fortunately, one of them was the velvety red bodice of the faity. Originally, this bodice was sewn for a school performance. The final production of the performing game class was a collage for which I choreographed a vampire scene with two schoolmates. That sounds like a cliché, but it was. On the other hand I had a black petticoat of a silky blue plate skirt and a plain long skirt. Both were put on top of each other in the same order. Another shirt with a carmen neckline and lace underneath the bodice, et voilá. After all, a suitable outfit had to be found literally from one moment to the next.
Come on, let's go!
I quickly got used to the world, which I had previously only looked at from the outside and now experienced very closely. I felt very comfortable. I already knew the black streets, squares and cafés. But the crowded markets, concert halls and stands fascinated me. I got into conversation with many visitors. There was and is no fear of contact. So I looked at patterns and quickly found out that I could sew headdress for myself. The abundance of styles inspired me to create new outfits, which should be further developed in the upcoming years. Bought infectious flowers soon gave way to the first little three-pointed tip. The fact that a beautiful WGT-visitor, who probably made many parts of her dress herself, approached me and asked me about the way of making it, spurred me on to further creations.
© Faunauge