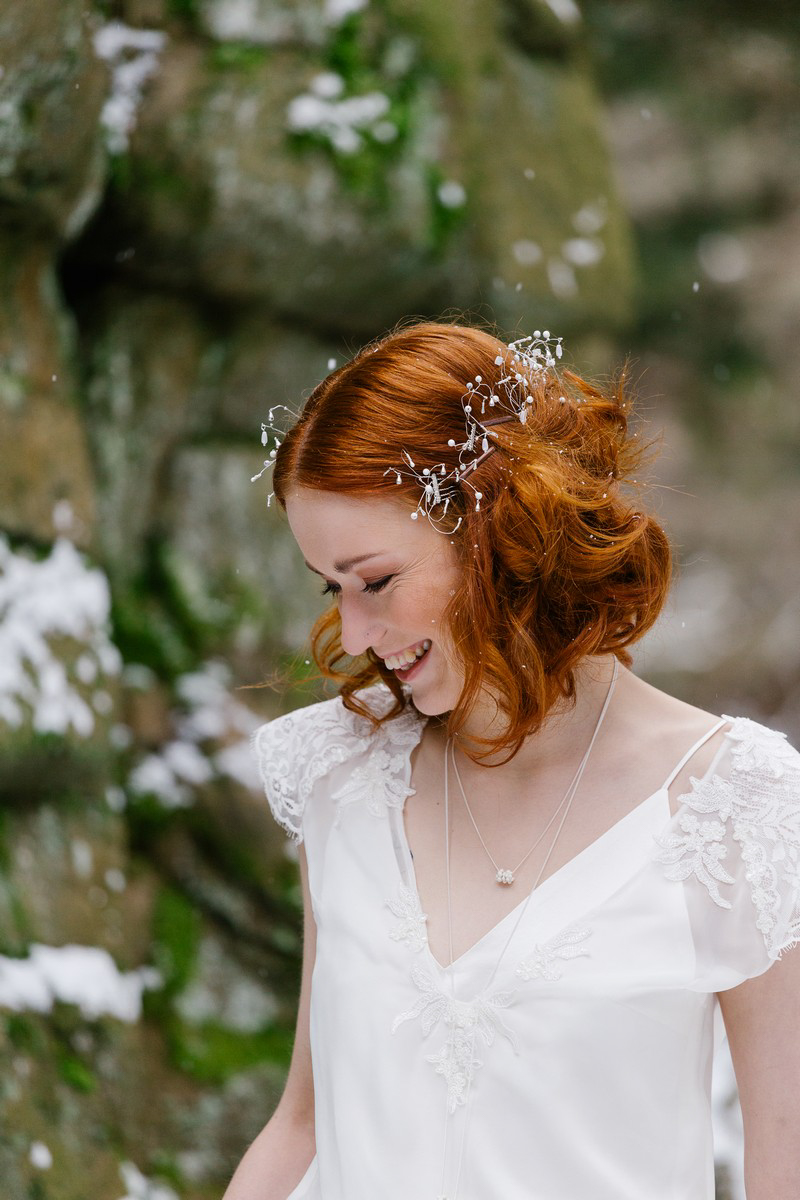 You can get married not only in summer. You can also celebrate a wedding in winter, when it's freezing cold and there might be snow. This is proven by the Bridal Shooting by wedding planner Britta Diebel. We went to the Greifensteine to do it.
The Bridal Outfit
The light wedding dress is by Leipzig-based designer Nina Schwamborn and her label Hivyohivyo. To match, I created delicate hair combs that perfectly reflect the flair of the snowy landscape. Let me inspire you to create your own outfit and browse through Faunauge's other wedding accessories.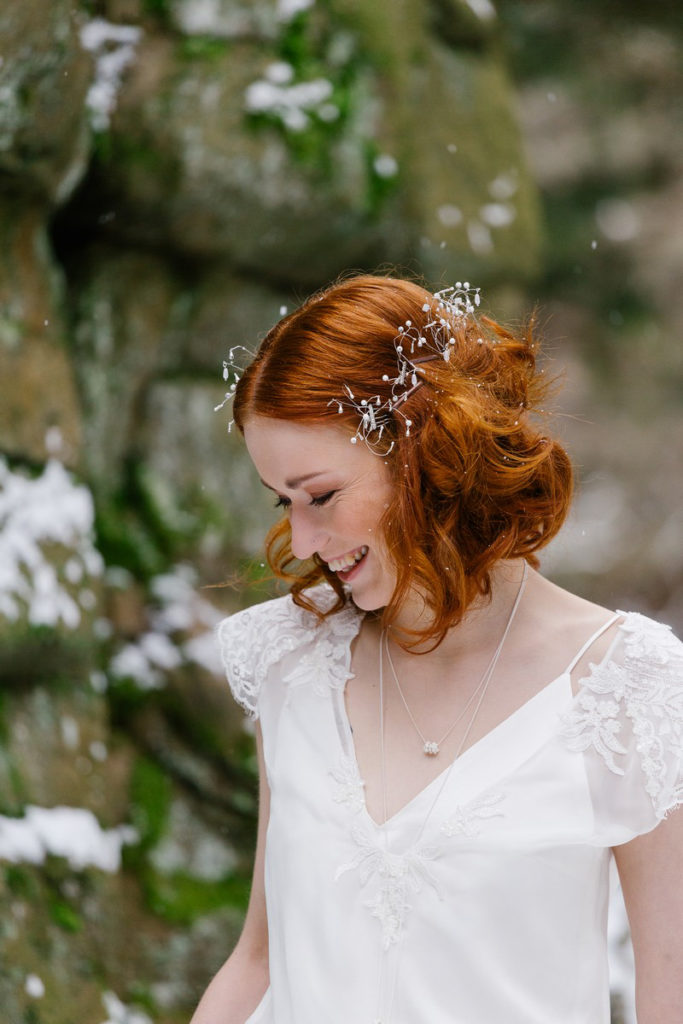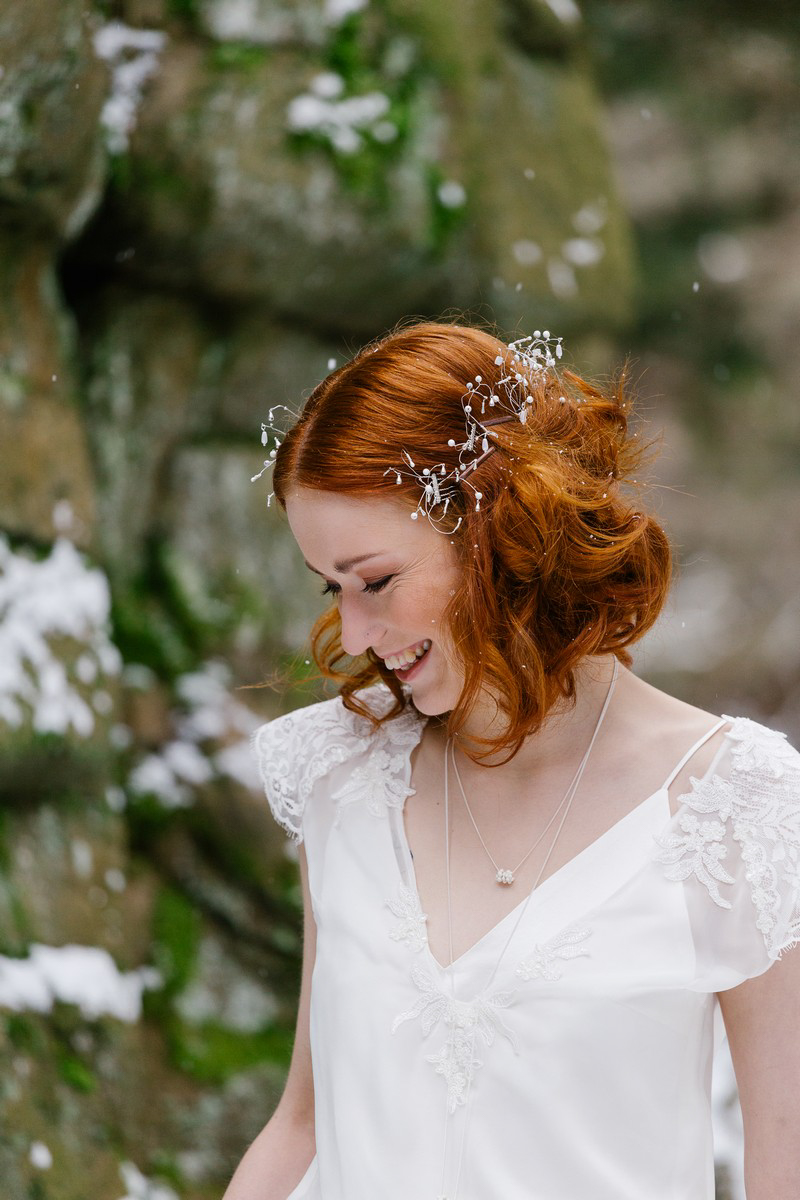 The equipment of the Bridal Shoot
For a successful ambience, you of course need some equipment for a bridal shoot. From cupcakes to tableware to a bouquet, everything was there. And even two unusual guests: two falconry birds.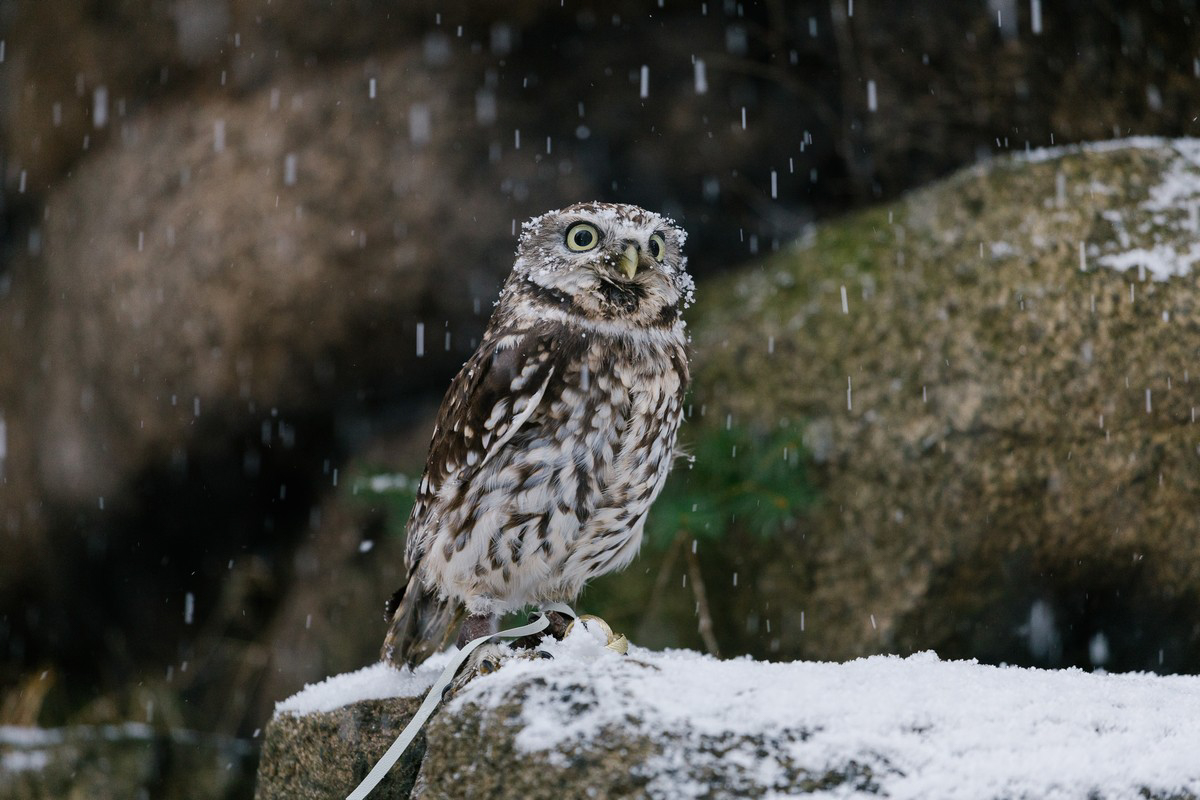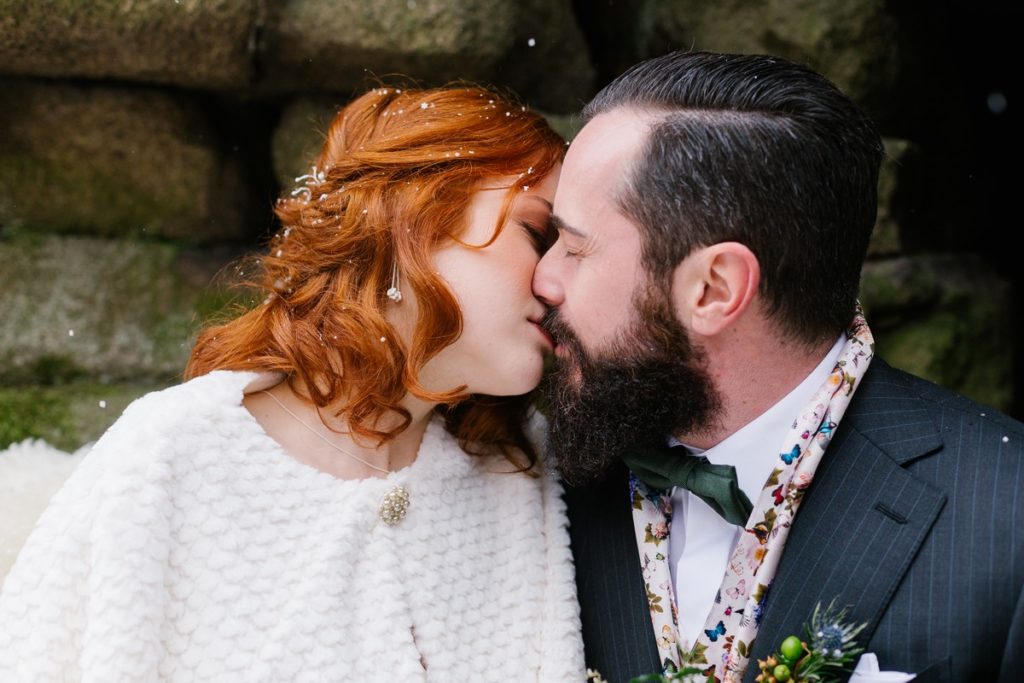 Thank you for the beautiful shooting!